Description
In the box
We include everything you need. Your brand new Skip 1s Remote. 2x AAA batteries, USB-C cable, and a thank you card for supporting what we do.
The Skip 1s Universal Remote Control
The Skip 1s Universal Remote Control makes controlling your entertainment center a breeze. With support for 3 different activities that can be activated with the click of a button, a universe of device combinations is at your fingertips. Leave the simplicity to us, and we'll leave the creativity to you.
Off to See the Wizard
The Skip 1s software allows you to get deep into the weeds, but for most people the startup wizard will do almost everything needed. Create an Activity like "Streaming," tell us what devices you use for that Activity, and Skip 1s will do the rest!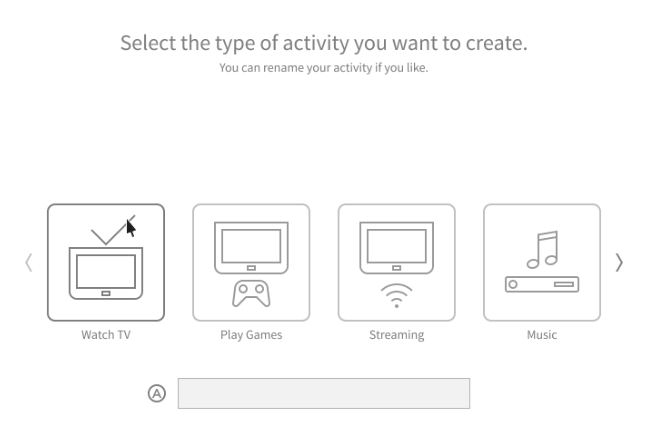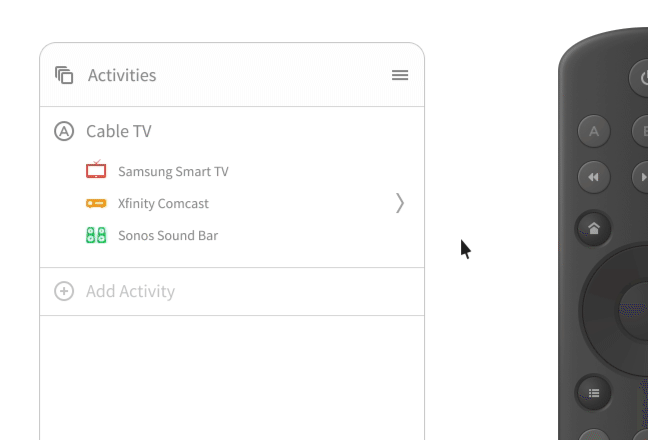 The Buttons Panel
The command center and heart of our software. From here, you can browse all the possible buttons on all the remotes of your different devices, you can switch between Activities, and you can fine tune your Skip 1s to perfectly suit your needs.
Any Device, Any Button
Drag and drop any button you want from any of the remotes in your Buttons Panel to any button on the Skip 1s. Feel like dragging the Volume Up button from your TV remote on to your Skip's Home button? That's possible. Feel like creating a Netflix and chill macro? Also possible. You have total control.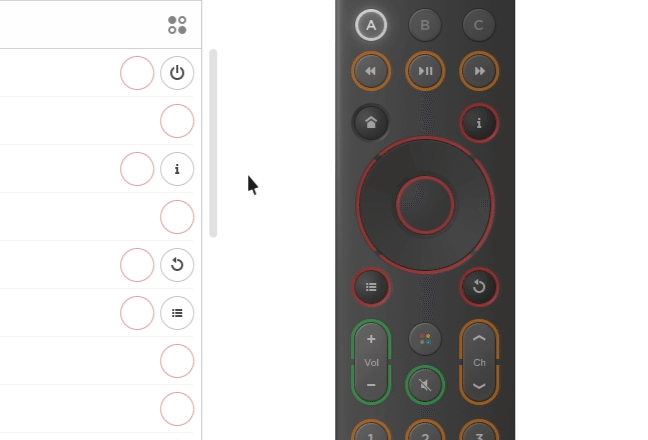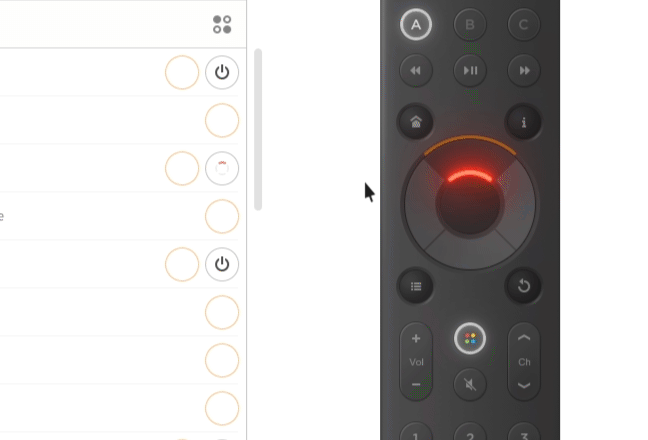 The Color Wheel
If you press the Color button directly above the Mute button, you'll activate the color wheel, temporarily replacing the standard direction buttons with four special color buttons. Now drag and drop any buttons from your device remotes onto these four special color buttons.
Create Activities
Watch Cable TV
Stream Your Favorite Shows
It's Game Time!
Make your media life easier by creating Activities. An Activity lets you control up to eight devices at once. For example, you can control the TV audio with the volume buttons and the cable box with your navigation buttons. Press the A button on the remote above to see an example!
Turning on TV can be simple for the whole family. Make the A button your family entertainment destination.
Now, go on, press the B button!
Get your popcorn and favorite snacks, and maybe a little bit of wine. Cozy up in a blanket. And get ready for stream night. Now press the C button!
You're needed on the grill. Don't forget to buy the beers! Everyone is on their way for the big game, and your sports set-up needs to be perfect. Get it right with a single button. "C" for CHAMPS.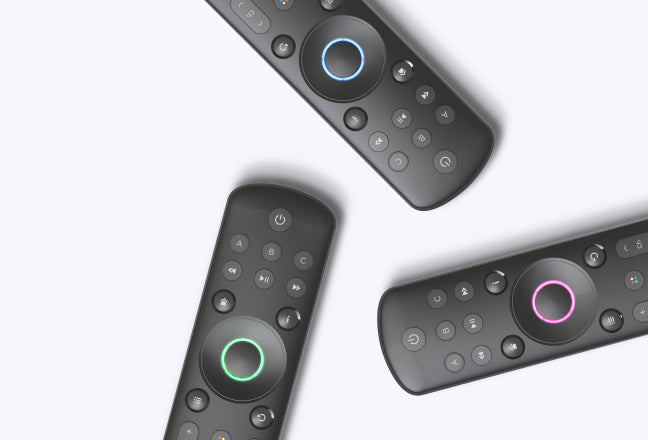 Personalize Your Skip
Just as Jedi have different colored light sabers, so too can you have your own personal Flirc color ring with Flirc LEDs! Are you a green or blue? Red or purple? Have you considered a nice Deep Pink?
Modern Additions
Windowless IR
The first thing to break on most remote controls is that flimsy plastic piece on the front. The Skip 1s is made entirely of strong IR compatible composite that won't break the moment a 5 year old touches it, but still has all the range of a powerful universal remote control.
USB-C
The Skip 1s is ready for a single connector future. USB-C all the way!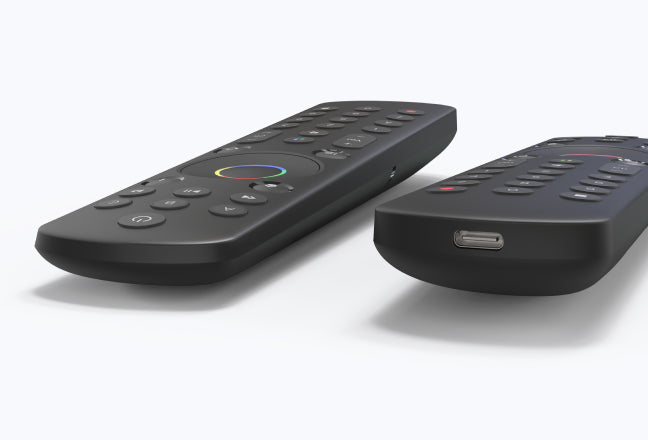 What's to Come
Recording
Time Capsule
Dark Mode
Scan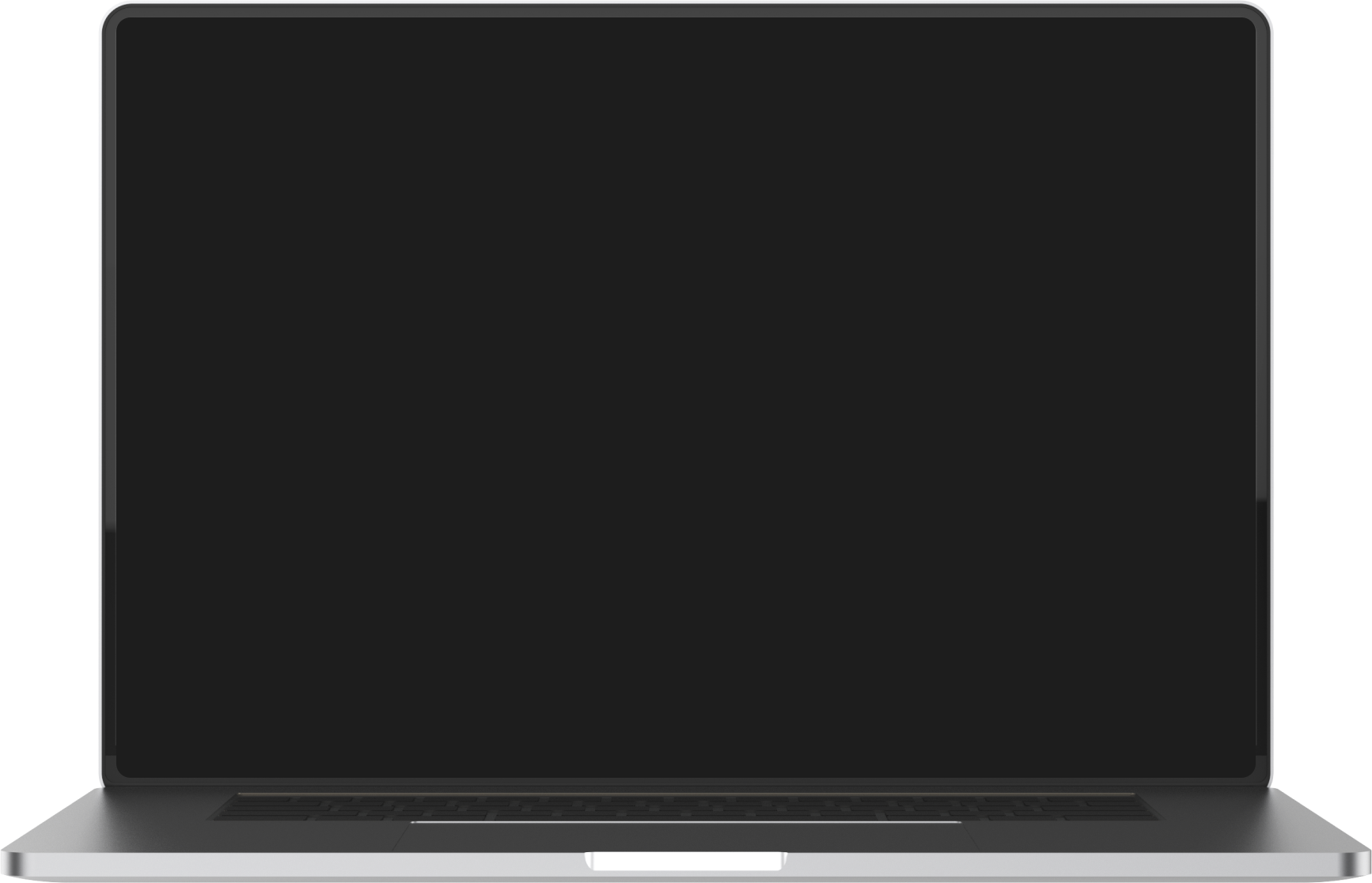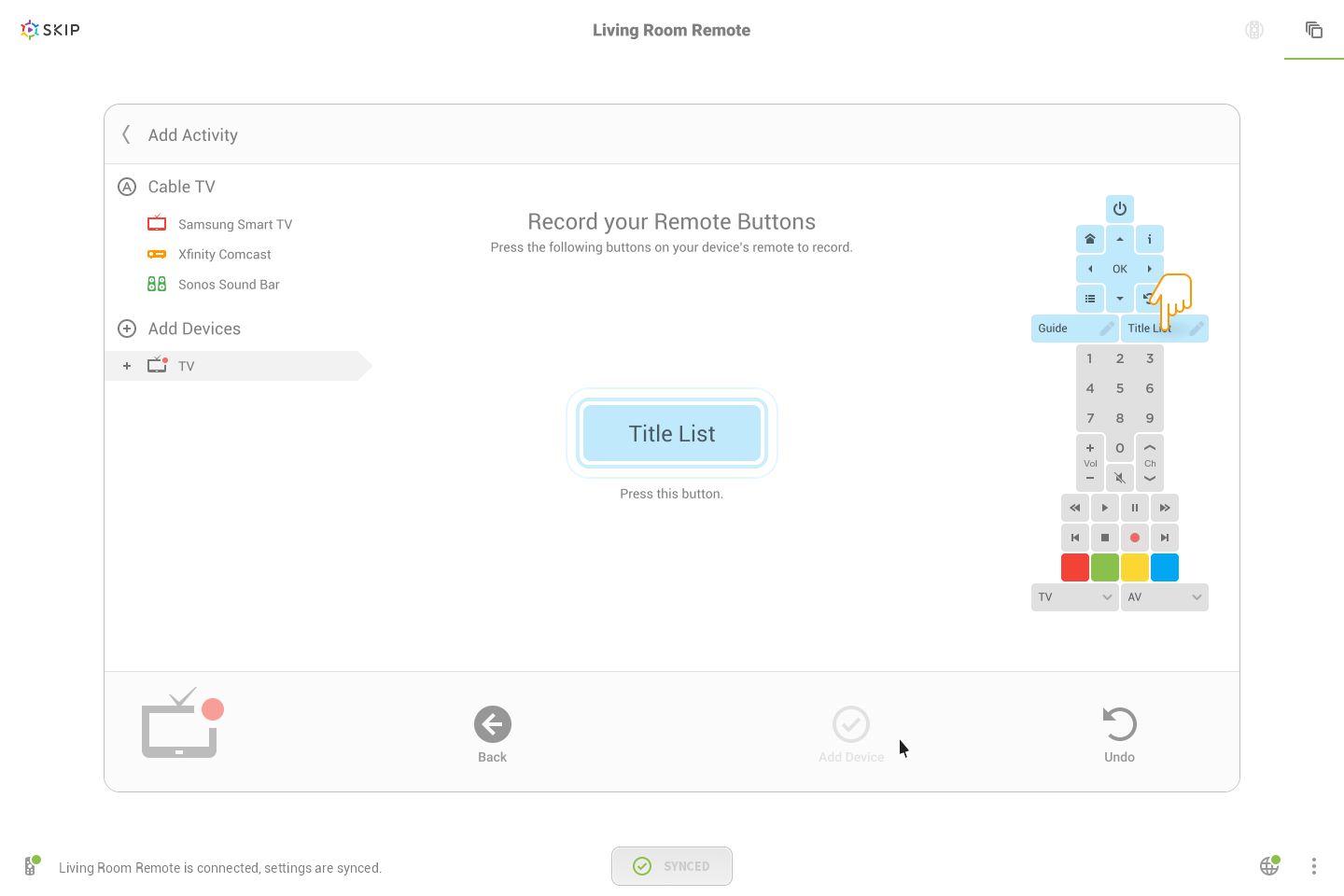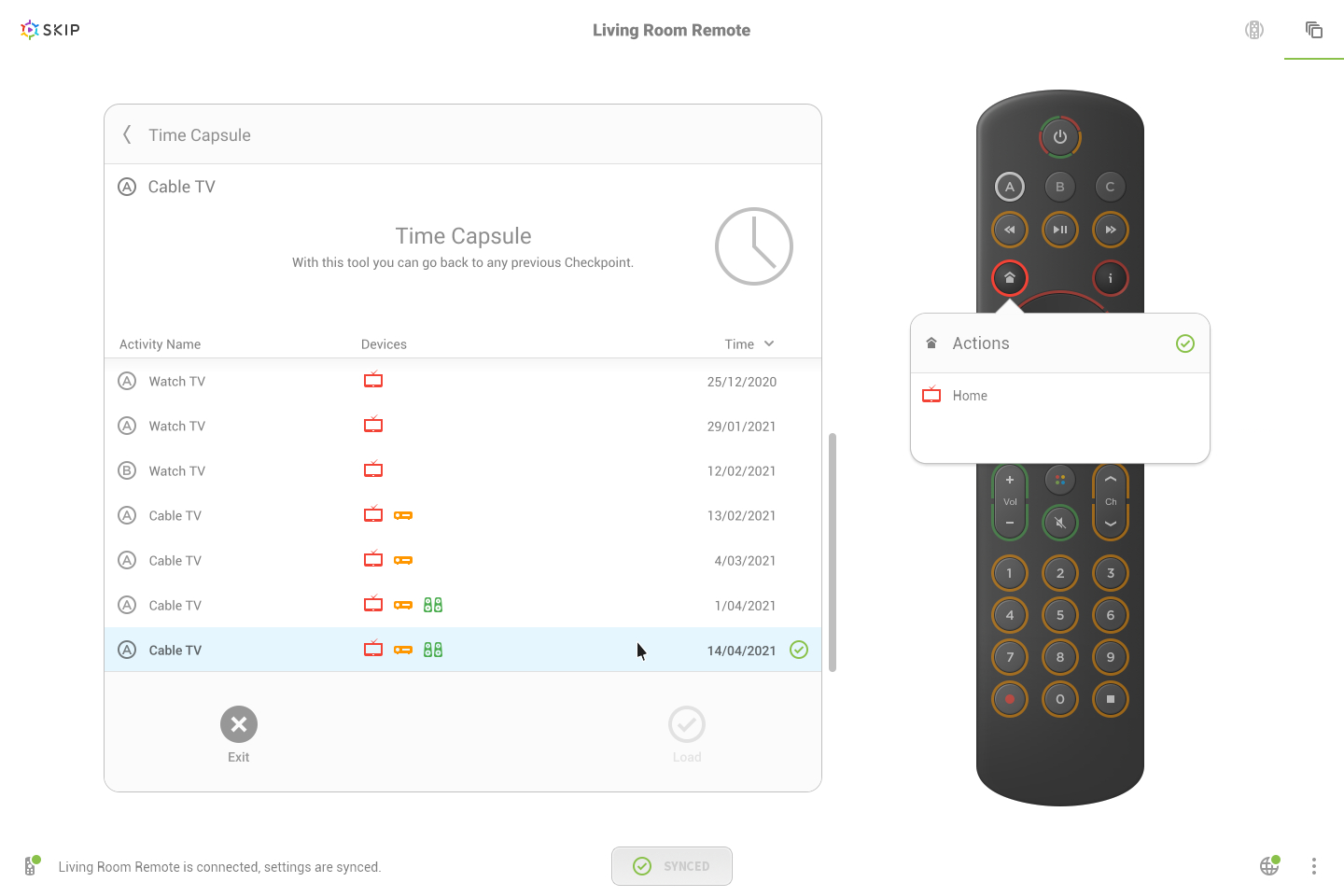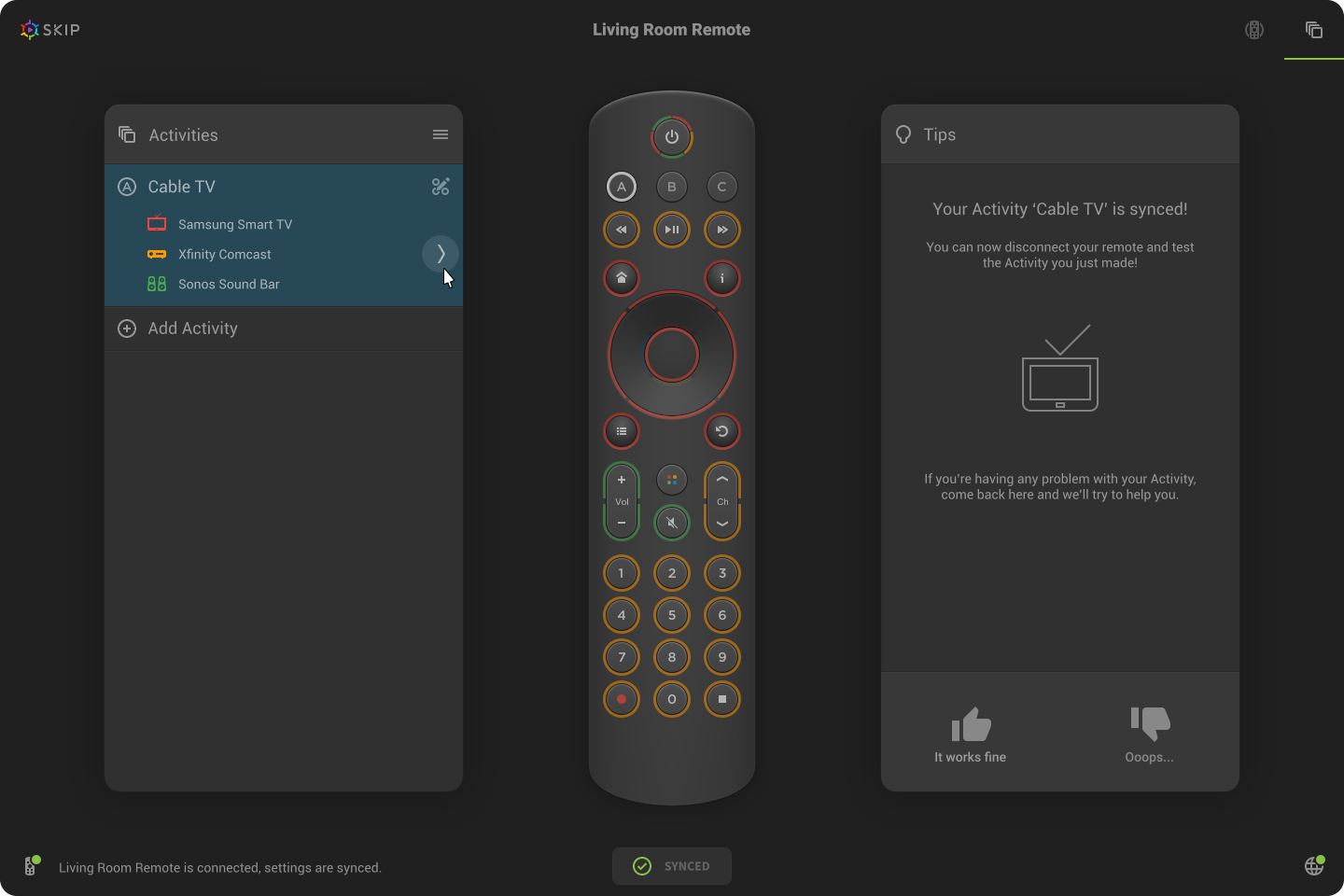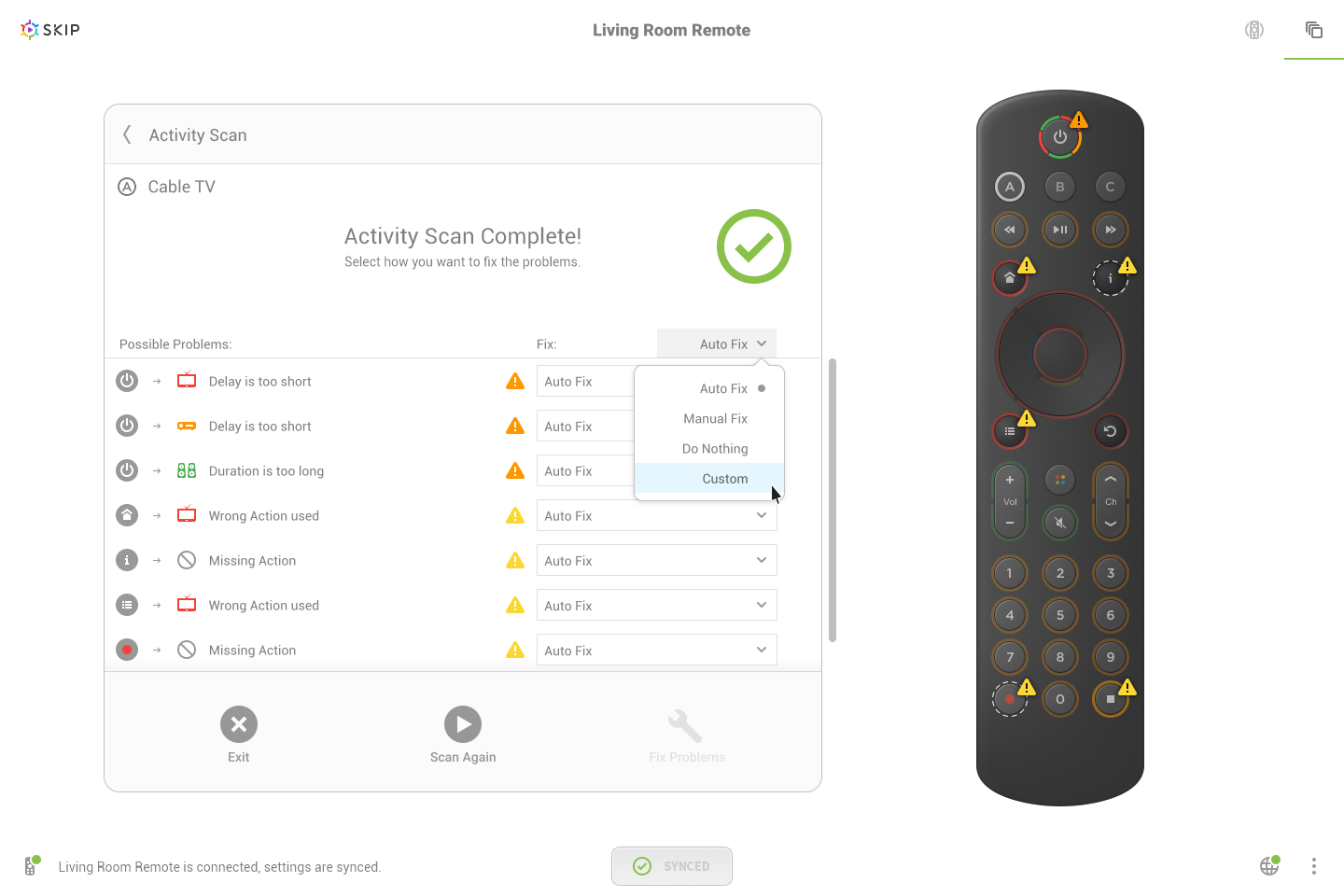 Massive Database
The Skip 1s database of remotes is vast and ever growing. If something is missing, we'll add it in a snap.
React Native
The SkipApp is built for Mac and Windows using React Native Desktop with an eye toward speed, adaptability, stability, and portability.


No Cloud Reliance
Some companies end up going out of business taking with them your remote. Don't worry, our remotes are designed to outlive our company and will always be designed to work without an active internet connection.
Share Your Config
Share your configs online, with family, or with friends. The best part of our SkipApp is being able to quickly help a family member or copy your configuraiton over to a newly purchased remote. Configuration files are human-readable text files, not protected binary proprietary bullshit.


Constant Firmware Updates
With the Skip 1s, we at Flirc are here for the long haul. We stand by our products so expect constant firmware updates and new features. Buy with confidence!
Bundle with Flirc USB
The Skip 1s remote has been designed from the ground up to integrate with Flirc USB. A perfect pair made to work together out of the box, so why not put them in the same box? Optionally purchase Skip 1s with our best selling product and take complete control of your media devices.