Description
Package content:
15.6HP-CAPQLED x1
Power adapter x1
HDMI cable x1
HDMI to Micro HDMI Adapter x1
USB-A to Micro-B cable x1
Triangular stand x1
Button board cable x
Button board x1
15.6″ Touch Display
Size

15.6″

Resolution

1920×1080

Display Port

HDMI

Display Panel

IPS

Viewing Angle

178°

Backlight

QLED Quantum Dot

Touch Type

Capacitive

Touch Points

10-Points

Touch Port

USB

Touch Panel

Toughened Glass

OSD Menu

Brightness/Contrast

Audio Output1

3.5mm Jack

Audio Output2

4PIN Header

Touch Panel Tech

Optical Bonding

Gaming

Xbox360/PS4/Switch
Device & System Support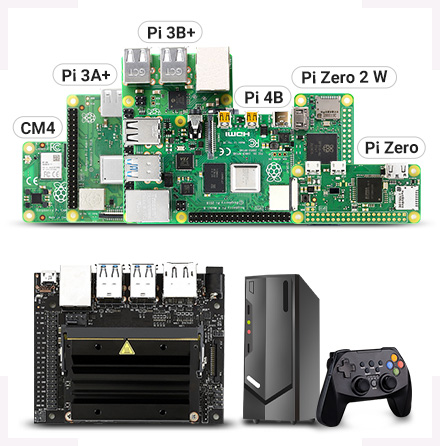 Raspberry Pi
Supports Raspberry Pi OS, 10-points touch, driver free
Supports Ubuntu / Kali / WIN10 IoT, single point touch, driver free
Supports Retropie, driver free
Supports all versions of Raspberry Pi
Jetson Nano
Supports Ubuntu, single point touch, driver free
PC
Supports Windows 11 / 10 / 8.1 / 8 / 7, 10-points touch, driver free
Game Console
Xbox360, Switch…
Connection Examples
Working With Raspberry Pi 4
Working With Raspberry Pi 3B+
Working With Raspberry Pi Zero 2W
Working With AI Computer Jetson Nano
Working With Mini PC
Display
QLED Quantum Dot Technology
Wider Color Gamut
Color Gamut Of This QLED Display Is Up To: NTSC 100%, SRGB 100%, Adobe RGB 99%, DCI-P3 97%
Brighter, Clearer And More Natural Colors Provided By QLED Quantum Dot Technology
More Pure Chroma
Chroma Of QLED Increases 58.3%, Makes The Color More Pure, More Vivid
Longer Lifetime
Due To Its Inorganic Characteristic, The Color Life Of QLED Could Be Up To 60000 Hours Without Color Degradation
Touch Control

1) up to 10-points touch, depending on the operating system. 2) up to 6H hardness toughened glass panel. 3) Optical Bonding, display well and dustproof.
Enjoy Gaming

* Audio Output Via Headphone Or Speaker Jacks
Appearance And Dimensions
Support Touch Screen Customization
Support The Following Ways To Customize The Touch Screen Display In Bulk Order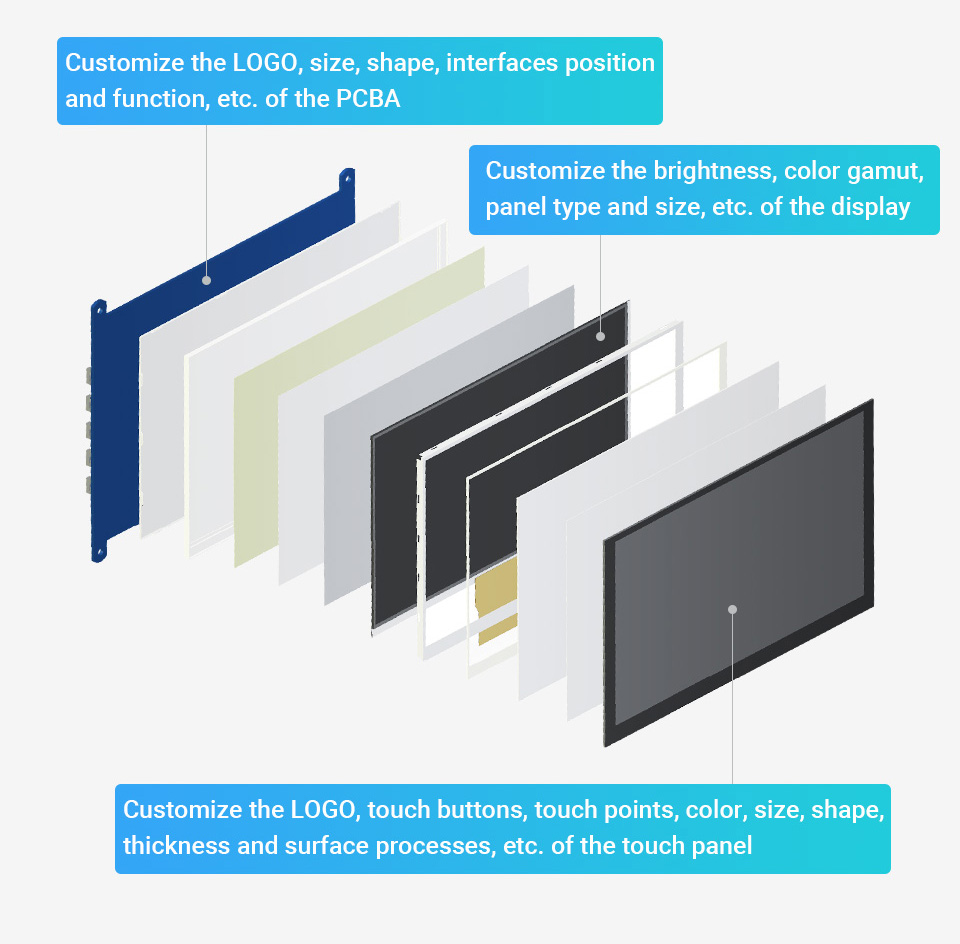 Over A Decade
Waveshare Grows With Display
* Waveshare has been focusing on display design for over 10 years.
Resources & Services